Proud of our past and very excited for our future.
I've always thought the name, Iron Pot Bay as strong and bold and definitely standing the test of time.  We love history and a good story and there is a story in every bottle here at Iron Pot Bay Vineyard.
On very old sailing charts, the nearby bay was called Iron Pot Bay, we understand it was named during the whaling times, when whales were hunted in the Bass Strait and processed in the Tamar River.
The original dream was that of Kyra Hinman and Rod Cuthbert when they purchased the land and planted the first vines in 1988.
Our part of the story begins in 2013, jumping into the vineyard with no experience…it is not glamorous or romantic owning a vineyard…it is hard work, there have been many sacrifices and literal blood, sweat and tears.
The Iron Pot Bay Vineyard cellar door and tasting rooms or 'The Cottage' as it is fondly known was designed and built in 1907 by Alexander North, master architect of the late 19th early 20th centuries.  His art deco design is reflected in little touches throughout the cottage.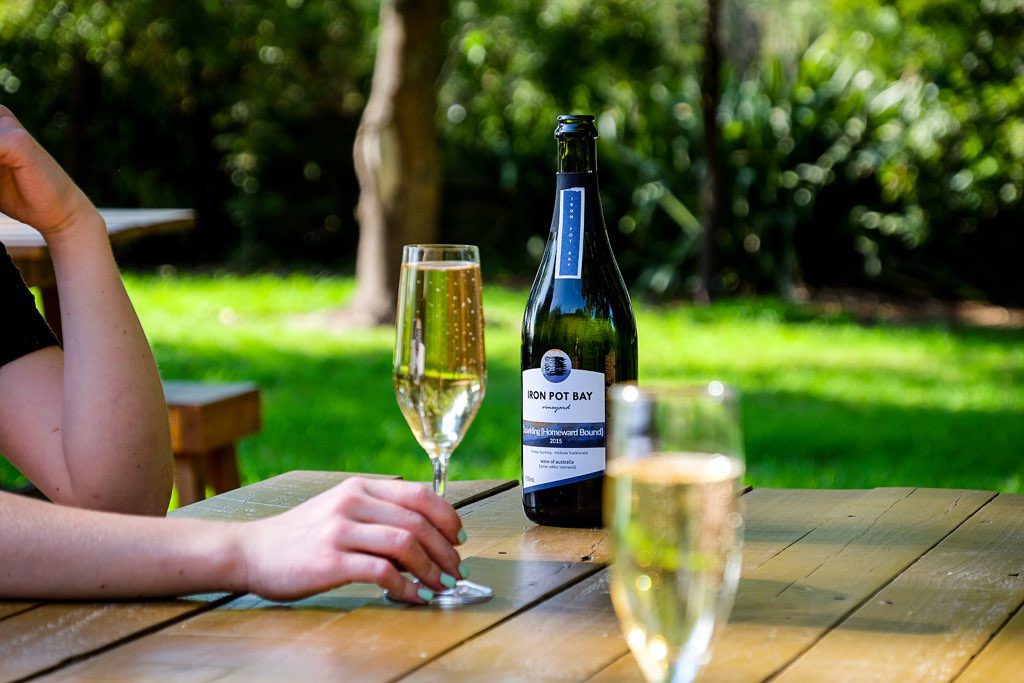 Last year we were excited to discover my Paternal Grandmother, Leila Vera Preece (nee Black) once lived on Rowella, there is a framed telegram from 1937 addressed to Mr North at the cottage, wishing her a happy 23rd Birthday!
The vineyard was well established when we bought, planted in 1988, first vintage in 1991, we are nurturing the vines of our 30th vintage.  5.25Ha under vine, eight varieties; Pinot Gris, Chardonnay, Sauvignon Blanc, Semillon, Gewurztraminer, Riesling, Pinot Meunier and Pinot Noir.
Our wines include a sparkling wine made from our Chardonnay and Pinot Meunier grapes and we released our first Rose and dessert wines in 2017.  We drip irrigate from a 20 megalitre dam, hand pick and hand prune.
Our son, Liam helps in the vineyard when we need extra hands.  Our daughter, Ashli is in New Zealand studying a Bachelor of Viticulture and Oenology at Lincoln University, the next chapter to our story…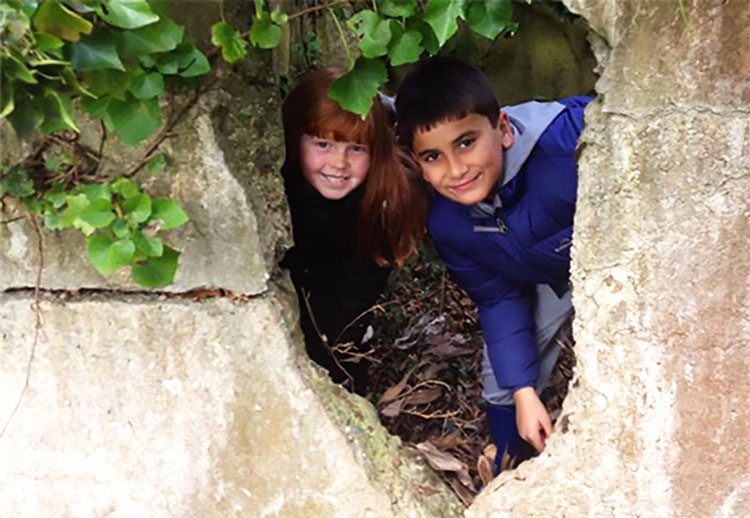 Our Iron Pot Bay Vineyard wine club offer a range of benefits, rewards, and exceptional cool-climate wines...
Tuesday - Sunday
11:00am - 4:00pm
Any Questions?
We'd love to hear from you!
Find out what we're up to...
Just let us know a few details and we'll keep in contact with you through our newsletter.